Fastener and Product Listing
Standard Fasteners or Engineered Specials
All American Systems is an independent sales agency and your source for standard and engineered special fasteners. We offer product development, engineering solutions, and field sales support for the items listed on this page.
Representing domestic and offshore sources for metric and inch series in a variety of materials.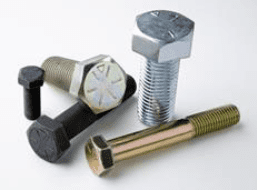 High-Strength Standard and Special Hex Bolts
Infasco
Infasco is a North American manufacturer of hex cap screws, flange bolts, carriage bolts, plow bolts, structural bolts, and tension control bolts in inch and metric. CAGE Code- and Military-approved. Ifastgroupe Distribution acts as their stocking warehouse for all manufactured items and also carries a complete line of import socket screws, nuts, washers, and 100% lot-traceable DFARS stainless steel products. ISO/TS 16949 Certification.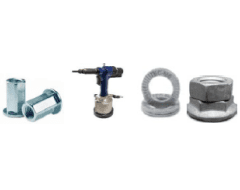 Rivet Nuts and Installation Tools
Sherex Fastening Solutions
Sherex Fastening Solutions provides engineering, sales, and service support for American- and European-style rivet nuts. Standard rivet nuts from stock and special design capability to meet the demands of your application. A complete line of pneumatic and hand tools for installation, including automation equipment. AS9100, ISO 9001:2008, and ISO/TS 16949:2009 Certifications.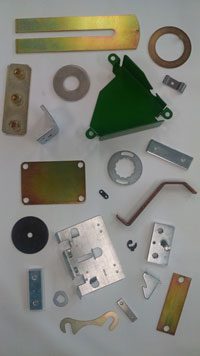 Metal Stampings and Assemblies
DACO Precision Tool
DACO Precision offers wave washers, Belleville and other special washers, shims, brackets, assemblies, and machinery bushings. Nut plates with tapped holes, custom stampings, and brackets. All tools produced in-house. ISO 9001 Certification.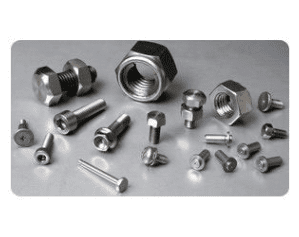 Stainless Fasteners
Brikksen Stainless Steel Fasteners
Brikksen supplies quality stainless steel fasteners. Offering prepaid freight on web orders over $1,000 and all orders over $1,500. Brikksen's inventory allows for 24-hour delivery turnaround and your one stop for pkg or bulk stainless fasteners. DIN standards from inventory. ISO 9001:2008 Certification.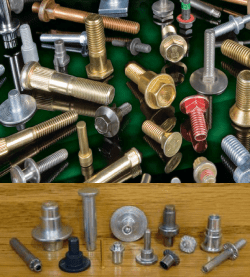 Rivets and Special Cold-Headed Fasteners
Valley Fastener Group LLC
Valley Fastener Group is a domestic manufacturer of semi-tubular, solid, and shoulder rivets. All materials. Forgo Fasteners division for multi-blow screws. North Coast Rivets can run smaller production lots of larger rivets. With the addition of Chase Fastener and TRAMEC Hill Fasteners, the capability range for threaded fasteners has expanded to 0.048 to 1" in diameter up to 6" in length. Also running 6 die 7 station parts formers. Multi-blow special fastener requirements. ISO 9001:2015 Certification.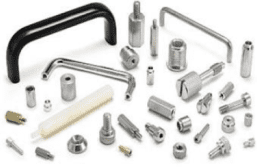 Electronic Hardware
Fascomp Electronic Hardware
Fascomp is your source for Quality Electronic Hardware. They are a leading supplier offering aggressively priced and fine quality electronic hardware. Over 50,000 items in their large inventory including spacers, standoffs, shoulder screws, thumbscrews , handles and ferrules. With 2 locations to serve you, Fascomp offers fast production on specials and field engineering support as needed. ISO 9001:2008 Certification.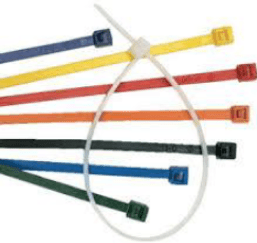 Cable Ties
Cable Tie Express
Cable Tie Express is a UL approved supplier of wire management products including cable ties, clamps, mounting bases, wire nuts and heat shrink tubing. Custom printed ties, packaging and labeling which saves indirect costs. Now offering stainless banding.

Brass-Threaded Inserts and ENSATS
Precision Fasteners, Inc.
Precision Fasteners provides brass, stainless, and steel inserts for plastics, metal, and wood. These inserts are designed to accommodate all popular installation methods: molded-in, heat-staked, ultrasonic, and self-tapping. Hardened steel inserts in die-cast materials both as production hardware and thread repair.
Durable, reusable internal thread in plastics, aluminum, magnesium, and light metals provides cost savings by increasing production speed and eliminating the need to tap the base material. TS 16949 Certification.
• Brass Inserts
• Self-tapping Inserts (Ensat)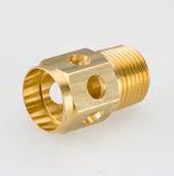 CNC and Screw-Machined Parts
Meaden
Full range of screw machine capabilities for all materials, including nylon. CNC small-volume and high-volume multi-spindle work. ISO 9001 certified.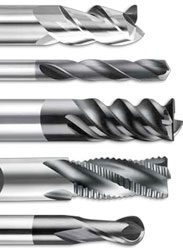 Cutting Tools and Abrasives
Alfa Tools
Alfa Tools is a manufacturer and distributor of industrial cutting tools, abrasives, and power tool accessories. Stocking around 24,000 different SKUs, some of which include twist drills, taps, reamers, reciprocating blades, carbide burrs, end mills, and coated and non-woven abrasives. With six satellite warehouses across the country, Alfa Tools has positioned themselves to be your go-to supplier for high-performing and competitively priced cutting tools and abrasives.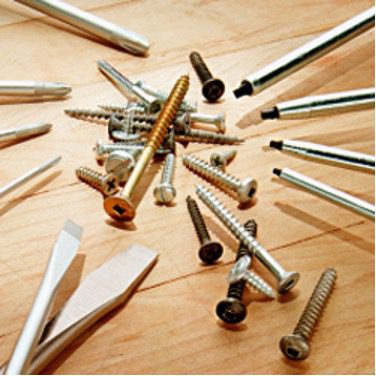 Screws, Rivets, and Studs
Crescent Mfg.
Crescent Manufacturing is a domestic manufacturer of fasteners and miniature screws from 000-3/8 in diameter and lengths up to 3. Aerospace, military & commercial fasteners DFARS-compliant ISO 9001:2015 Certification.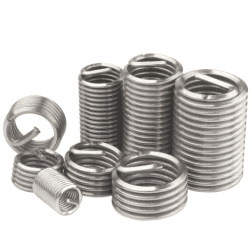 Wire Threaded and Keyed-Locking Inserts
Crossroad Distributor Source
Crossroad Distributor Source is a master distributor of PowerCoil wire-threaded inserts and Loksert brand keyed-locking inserts both bulk and packaged. Thread repair for damaged holes or production applications for thread strength.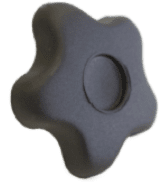 Nylon Plastic Control and Adjustment Knobs
The knobs are offered in: Finishes-black gloss, matte and textured. Styles - 3point, 4 point, 5 point, round and "T" style. Composition of blind hole, thru-hole and studded knobs are all standard.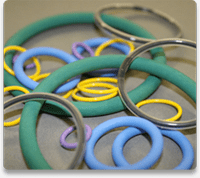 Gaskets, O-Rings and Custom Molded Seals
Eastern Industrial Products
Eastern Industrial Products is a custom fabricator of gaskets, o-rings and custom molded seals. They are also a stocking distributor of O-rings, whether hard-to-find or standard. Large selection of custom-molded parts.
Nylon Plastic Control and Adjustment Knobs
The knobs are offered in various finishes (black gloss, matte, and textured) and styles (three-point, four-point, five-point, round, and T-style). Composition of blind-hole, thru-hole, and studded knobs are all standard.
Helpful Guides
View, Download, and Print
Contact Us
Please contact us with your fastener requirements, and we will connect you to the appropriate source.