Online, by Phone, via Email, or in Person

Steve Urhausen, President
Steve Urhausen, President
With 44 years of experience in the industrial fastener market, I still enjoy the challenges of satisfying customers and growing sales for our suppliers. While the business climate is always changing, my desire and determination are consistent, as I grow personally and explore new avenues and business channels to deliver the best products in the market today. This cannot be accomplished without the world-class suppliers that I have been privileged to work with and through the friendships and trust that have developed over the years. It is a people business and always will be, and I am proud of the value and experience that I deliver in the supply chain
» steve@allamericansystems.com

Laura Nash, Office Manager/Customer Service
With over 28 years of fastener experience, I offer help with determining the best source for customer inquiries. My customer service background started with Wurth/Service Supply. Working for a major distributor allowed me to learn about a wide variety of parts early on. I then moved into the manufacturing world with Eskay Screw, which taught me in depth the cold heading process. I understand the steps needed in making a quality product and the importance of customer satisfaction. I joined All American Systems in 2005, which has been a great fit. Understanding all sides of the industry gives me the knowledge to guide our customers and help open doors with new products.
» laura@allamericansystems.com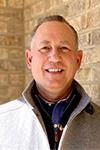 Mike Felty, Manufacturers Representative
I have 31 years' experience in the fastener industry and a Sales and Marketing Degree from Northern Illinois University. My career started in the manufacturing side of the industry. Understanding raw material grades, tooling, the cold heading process, production scheduling, and finished goods costing allows me to help bridge the gap between the manufacturers I work for and the fastener distributors I work with. My experience as the sales manager at AllStar Fasteners, and since joining All American Systems 20 years ago, has taught me that detailed communication is the key to problem resolution. I have developed my range of product knowledge through on-sight application review. It is my opinion that being "face-to-face" and "hands-on" are the keys to developing quality products and relationships.
» mike@allamericansystems.com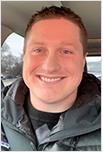 Andrew Urhausen, Manufacturers Representative
I have been in the fastener industry for 16 years and spent five of those years with a large industrial distributor. My years of selling to end users and working in distribution have prepared me to service and sell to full-line fastener distributors and mill supply houses. With a cross section of production hardware and MRO-related tools and abrasives, I have a good view of what requirements are necessary to sell in any situation. As part of a sales representative team with many years of sales and product experience, I continue to draw from that knowledge base and contribute with my own unique skills as we work together to satisfy customer demands and supplier capabilities.
» andrew@allamericansystems.com
All American Systems
Mailing Address
800 W 5th Ave #201D
Naperville, IL 60563
Service Area
Midwestern US